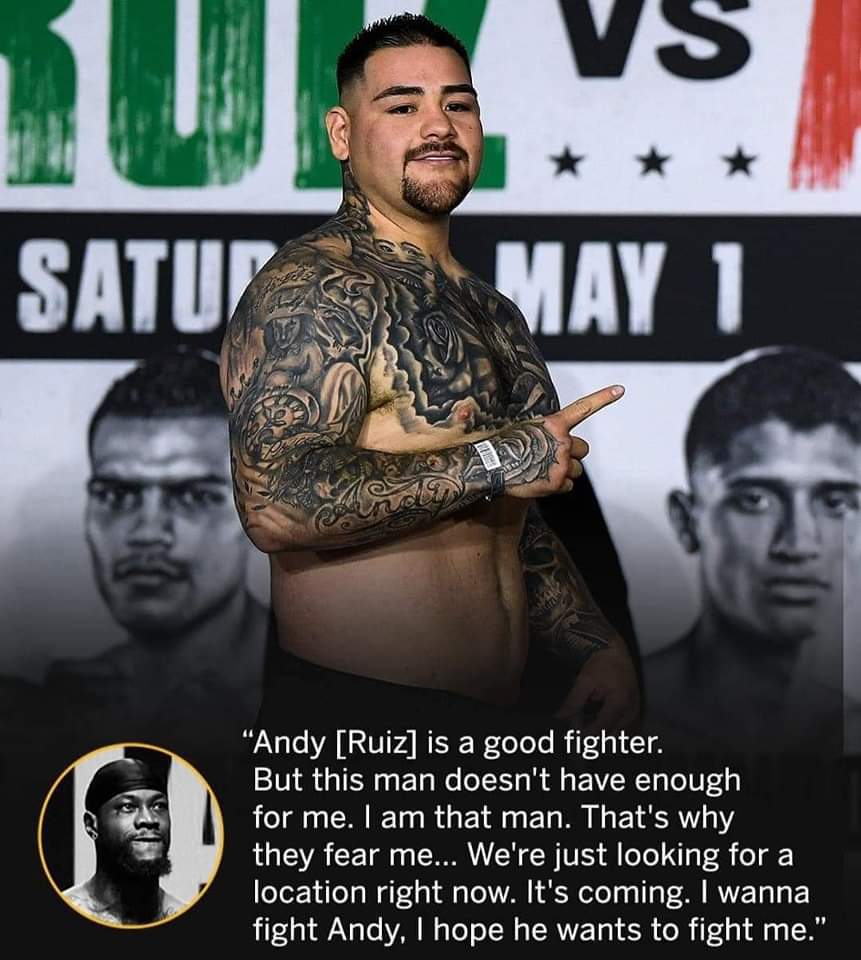 Deontay Wilder, the feared knockout artist, has come out to say that Andy Ruiz doesn't have enough in his belt for him.
Wilder feels that it'll be an easy job picking Ruiz apart in their upcoming match.
And truly, it seems like the only man who can handle Wilder's power is the man who has beaten him a couple of times before - Tyson Fury.
I'm not writing Andy Ruiz out, but I wonder if he can dig deep to last and win in the ring, and if that'll be enough in the presence of Wilder's overwhelming power.