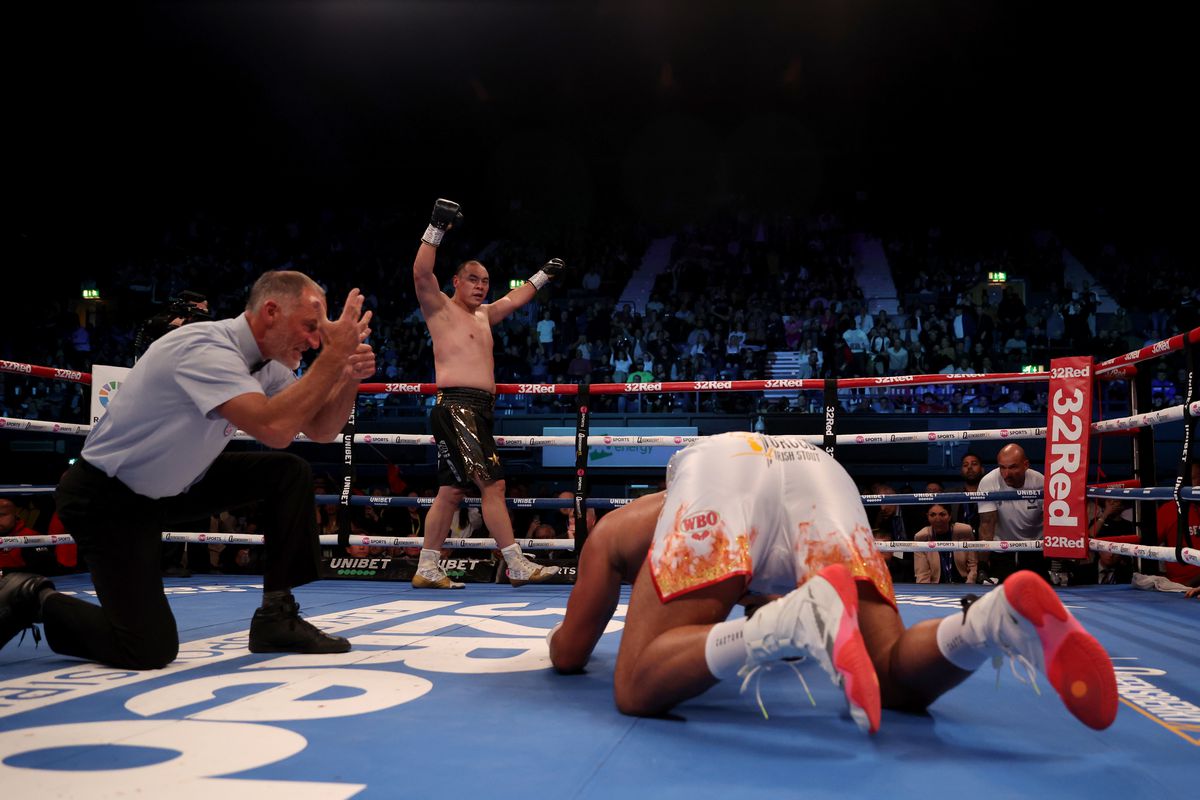 Zhilei Zhang emphatically crushed Joe Joyce's hopes of challenging for the world heavyweight title in a three-round showdown at Wembley Arena. Earlier this year, Joyce had an unexpected loss to the Chinese fighter in a one-sided bout that left him with a severely swollen eye. He had hoped to reclaim the WBO interim title in a rematch.
However, in Saturday's fight, Joyce was never really in the game. He barely threw punches in the first round, and Zhang started landing punches easily in the second and third rounds. Joyce had added 25 pounds to his weight since their first fight in an attempt to improve his ability to take punches, but it became clear that his famous strong chin was no longer as sturdy.
In the final moments of the round, Zhang unleashed a powerful right hook that sent Joyce crashing to the canvas, face first. He looked like a man who knew he was beaten even before the referee reached halfway through his 10-count.
To his credit, Joyce managed to get back on his feet, but the referee made the right call by ending the contest. This defeat leaves Joyce, who just turned 38 earlier this week, with a lot to think about regarding his future in the sport.