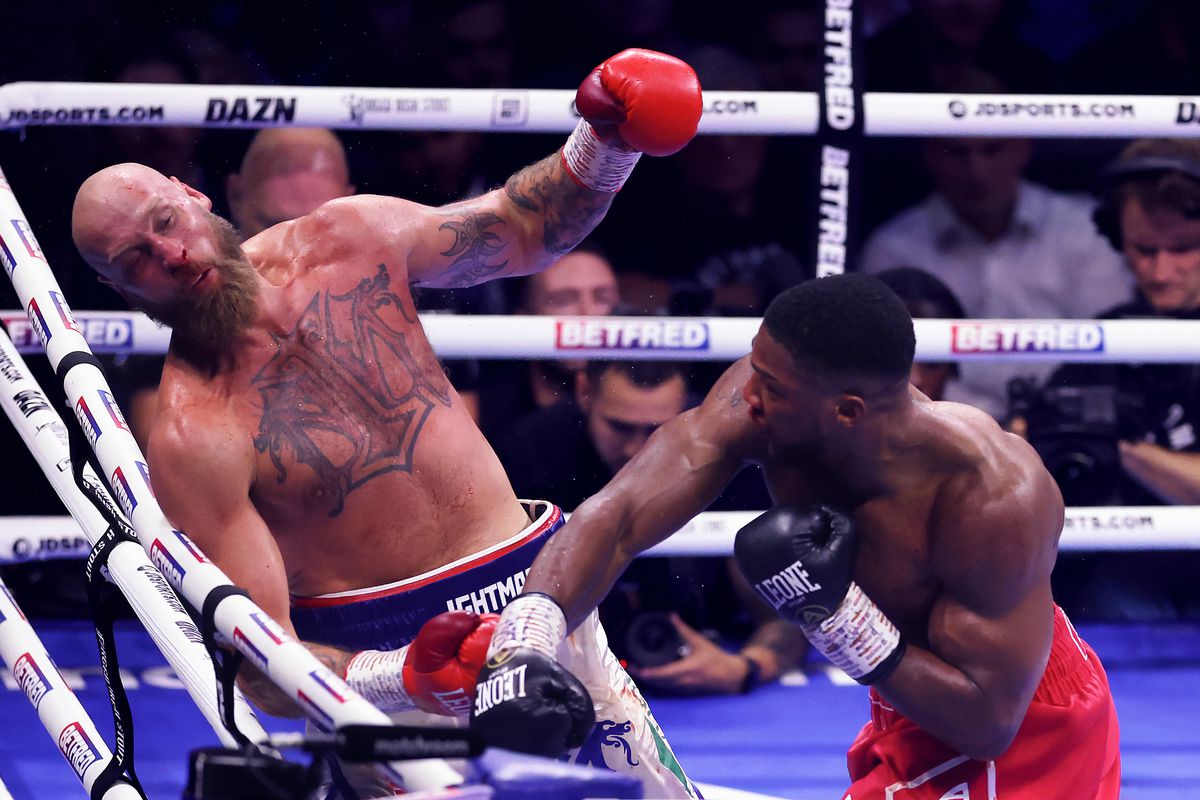 Anthony Joshua delivered a stunning knockout blow against Robert Helenius, setting the stage for an epic showdown with Deontay Wilder. Stepping in at short notice for Dillian Whyte, who had failed a drug test, Helenius displayed remarkable discipline, frustrating 'AJ' throughout multiple rounds.
However, Joshua's perseverance paid off as he connected with a powerful right hook in the seventh round, abruptly concluding the match and igniting jubilant celebrations at ringside, including the presence of Conor McGregor.
Helenius had previously suffered defeat against Wilder, who was moved to tears after swiftly ending the 39-year-old Finn in the first round of their October bout. Presently, the Bronze Bomber looms as the probable next challenger for the British boxer, promising one of the most eagerly anticipated fights in boxing history. Negotiations are already underway for a January date, potentially setting the stage for the former two-time heavyweight champion to face Wilder in Saudi Arabia.