Jul 19, 2022
300
223
43
Supports

Arsenal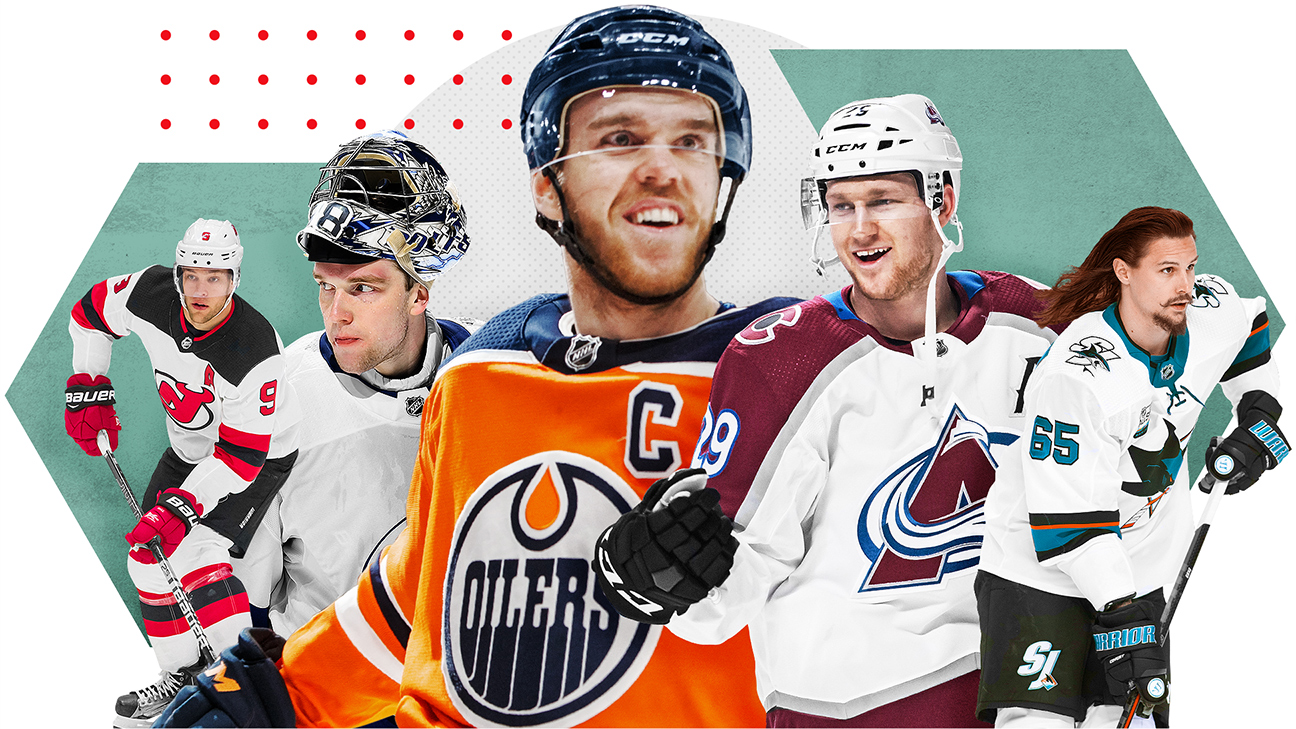 Every year, there are players in the NHL who have unexpected standout seasons. As the 2022 season nears its end, we have seen enough games to begin identifying potential winners of the NHL Awards. Although the NHL does not have an award specifically for the most improved player, like the NBA does, we can still consider which players might be worthy of such an accolade if it were available. Here are five contenders for this hypothetical award
ADAM RUZICKA, LW/C, CALGARY​
Ruzicka was a rarely used player for the Calgary Flames before November, but when an injury to Jonathan Huberdeau left a vacancy on the team's top line, Ruzicka was given the opportunity to fill it. Since then, he has performed well, recording 20 points in 27 games and becoming a valuable part of the Flames' middle-six forwards. His 5-on-5 points per 60 minutes rank ninth among skaters who have played at least 200 minutes, according to Natural Stat Trick, and he has also earned a spot on the team's second power-play unit.
Ruzicka has proven to be a consistent contributor in various roles during 5-on-5 play, and even if his current point-per-game pace of 0.74 cannot be sustained over an entire season, his versatility and value to the team make him a valuable player for the Flames. Additionally, with a cap hit of $762,500 until the end of 2023-24, Ruzicka's contract is a good value for the team.
JAKE DEBRUSK, RW, BOSTON​
Not long ago, it seemed that DeBrusk's time with the Boston Bruins was coming to an end. After being a healthy scratch at the end of November, reports emerged that DeBrusk had requested a trade. Despite having a difficult 2021-22 season, with extended periods of time when he was not in favor with coach Bruce Cassidy, DeBrusk finished the season strongly, with 16 points in his final 18 games. He withdrew his trade request in the summer, which may prove to be a turning point in his career.
Skating on the Bruins' top line with Patrice Bergeron and Brad Marchand, DeBrusk has recorded 27 points in 34 games, on track to surpass his career-high of 43 points. DeBrusk's speed and scoring ability, which have previously resulted in him scoring more than 25 goals in two seasons, make his current level of play not entirely unexpected. However, he has never played this well before, using his speed to create opportunities and ranking 14th among forwards in 5-on-5 rush attempts per 60 minutes, with 1.63, according to Natural Stat Trick.
DANIEL SPRONG, RW, SEATTLE​
Daniel Sprong has been on fire lately, with 1.17 5-on-5 goals per 60 minutes over the past two seasons. This puts him in the top 97th percentile among skaters with at least 1,000 minutes played. However, Sprong has struggled with two-way play and inconsistency, which has affected his ability to earn the trust of coaches. After not receiving a qualifying offer from the Kraken last season, Sprong went unsigned and joined the team on a PTO.
He eventually secured a one-year, league-minimum deal and has exceeded his career-high assist total with 10 goals and 9 assists in 26 games this season. Despite averaging just 10:39 minutes of ice time per game, Sprong is scoring at a pace of 0.38 goals per game, which would translate to 32 goals over an 82-game season. His efficiency has been impressive.
JOSH MORRISSEY, D, WINNIPEG​
Previously, Josh Morrissey's role on the Jets was limited by the team's defensive systems under coach Paul Maurice. However, this season under Rick Bowness, Morrissey has been given more freedom to join the rush and contribute offensively.
This has led to a career year for Morrissey, who leads the Jets in scoring with 42 points in 36 games and averages a team-high 23:22 TOI per game. His teammates have praised his performance, with Adam Lowry calling him an "anchor on the back end" and noting his importance in both the offense and defense. Morrissey has been especially effective in shutting down the other team's top players in all situations.
LINUS ULLMARK, G, BOSTON​
It is unusual for a goaltender like Ullmark, who has typically been a 1B-level netminder with a career .913 save percentage, to be a top contender for the Vezina Trophy. In the past, Ullmark has never played more than half of his team's games in a season, including a career-high 41 games last year when he shared the workload with Jeremy Swayman.
However, this season Ullmark has taken on a larger role, starting in over 60% of the Bruins' games. His performance has been excellent, with a 20-1-1 record and a league-leading .938 save percentage through 24 games. Ullmark has also been particularly effective at exceeding expectations on high-danger shots, ranking first in goals saved above expected according to moneypuck.com.