Jul 19, 2022
300
223
43
Supports

Arsenal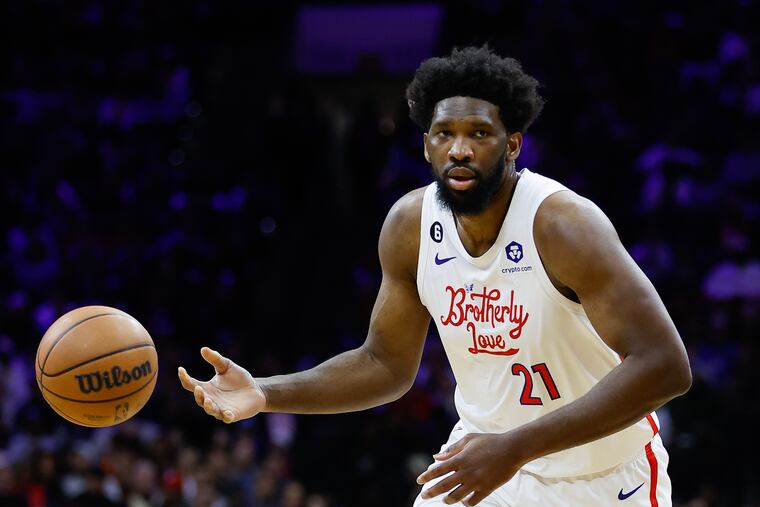 The current MVP discussion appears to be increasingly strange and contentious by the day. Nikola Jokic and Joel Embiid have each won the award in the last two years, and they are in a tight race as the regular season nears its end. The highly anticipated matchup between the two dominant big men was scheduled for this past Monday but was canceled due to Embiid's nagging calf injury, causing a lot of commotion.
Despite concerns about the impact of missing the game on his MVP prospects, Embiid remained unfazed when asked about it.
"I don't care," Embiid said postgame Wednesday." Like I said, it's all about the playoffs."
In typical Embiid fashion, he said he didn't care ... but then still felt the need to defend himself.
"I mean, if one game was gonna hurt anybody's chances, I guess everybody should be out of it. We all have bad games. Guys miss matchups. It's not the first time."
The Sixers welcomed back Joel Embiid to the court on Wednesday in a 116-108 win over the Mavericks at the Wells Fargo Center. The team had just wrapped up a grueling four-game road trip in which they lost three games. The March schedule was particularly tough on the Sixers, with 12 out of 15 games played on the road. With both James Harden and Embiid dealing with injuries, it seems the late-season grind might be taking a toll on the team.
Although Embiid had played in every game since March 1, he was unable to finish the game against the Bulls last Wednesday and struggled in the loss to the Suns. Despite attempting to play on Monday, he ultimately sat out. While this could potentially hurt his MVP chances, it probably shouldn't.
"I think Joel's body of work speaks for itself," Doc Rivers said pregame. "We did the right thing there. So I don't think that's fair. You're not judged from one game that I know of. You're judged for the entire season of work and your team's record, and how you perform. And he's been dominant all year."