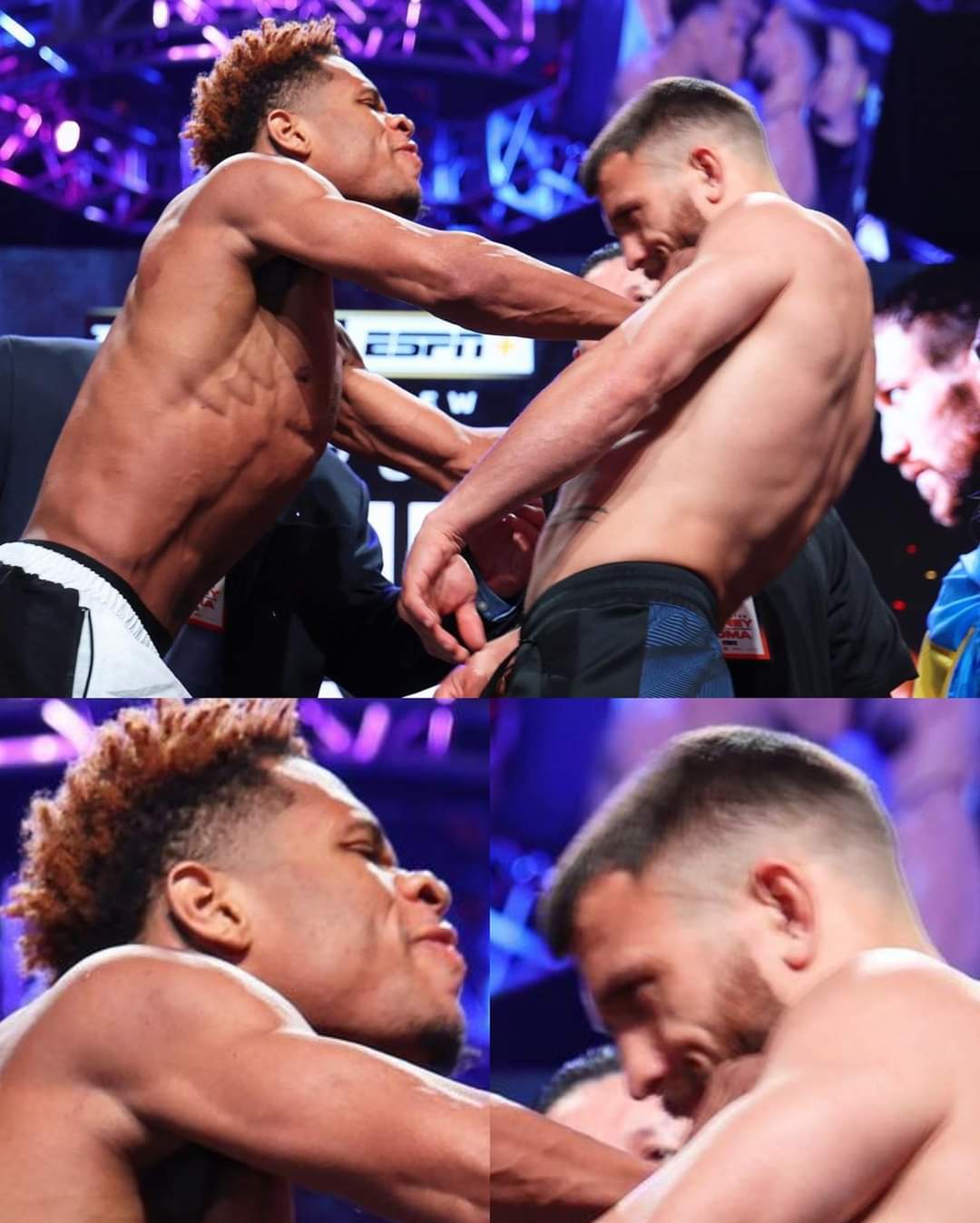 During the weigh in to their anticipated bout on May 20, tonight, Devin Haney shoved Vasiliy Lomachenko.
Lomachenko says he felt the power of Haney during the push, and knew then that he would have the upper hand as Haney has no power.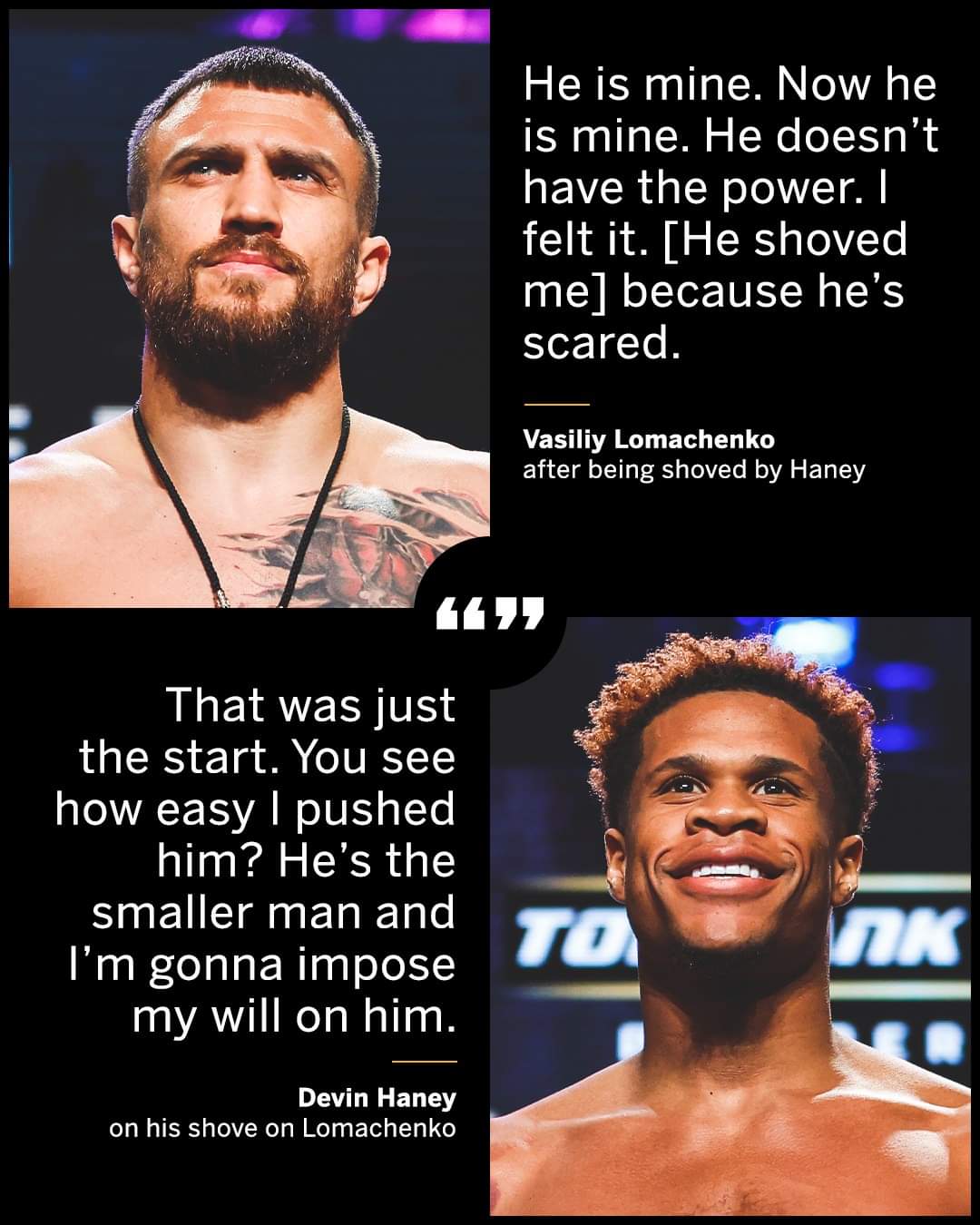 Truly, Haney isn't a power puncher, as he tilts more towards Floyd Mayweather's style of "hit and don't get hit," having trained under Mayweather.
The match is happening tonight and I'll fill you in on the details of how it went down later.