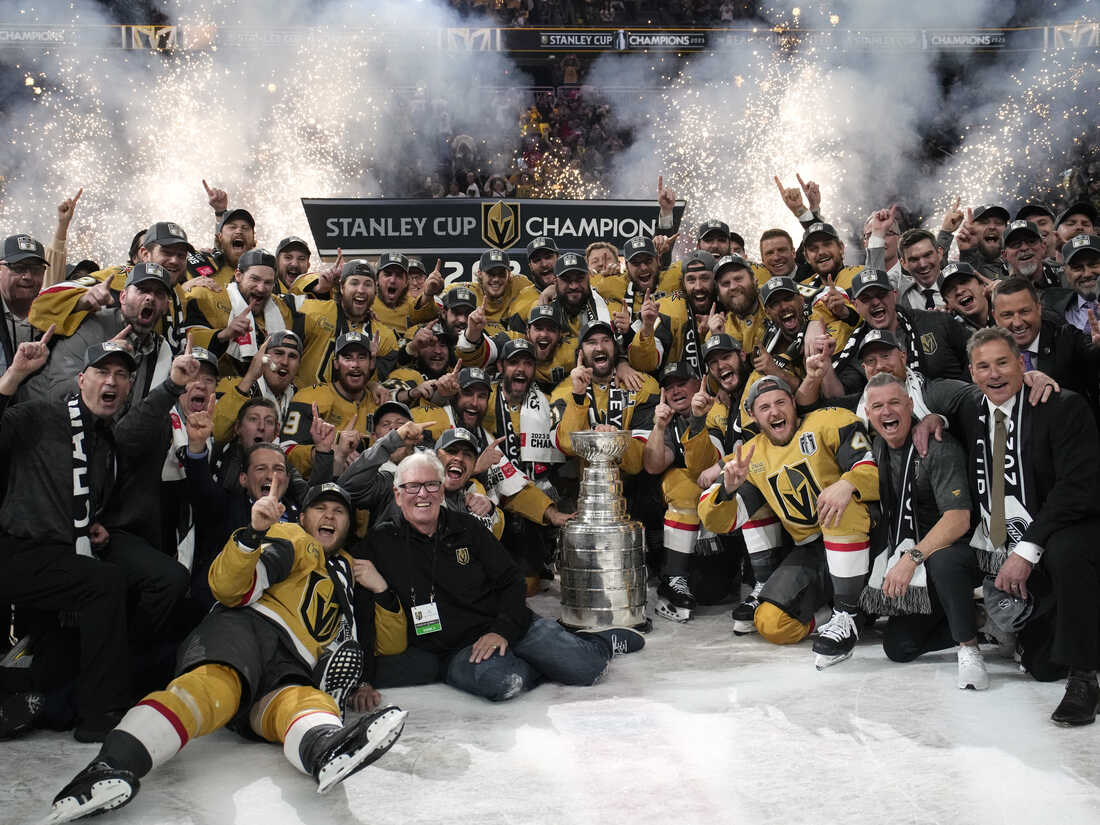 In a magnificent display, the Vegas Golden Knights secured their inaugural NHL championship with a resounding 4-1 series triumph over the Florida Panthers in Game 5 of the Stanley Cup Finals at T-Mobile Arena.
Entering Tuesday's contest with a commanding 3-1 lead in the best-of-seven series, Bruce Cassidy's team showcased their attacking prowess in a stunning 9-3 victory, delighting their home crowd.
Just over a year after being dismissed by the Boston Bruins, Cassidy guided the Knights to the remarkable feat of capturing an NHL title within the first six years since their establishment as an expansion team in 2017. Only the 1984 Edmonton Oilers achieved a faster Stanley Cup victory as an expansion franchise. Mark Stone contributed a hat-trick, while Nicolas Hague, Alec Martinez, Reilly Smith, Michael Amadio, Ivan Barbashev, and Nicolas Roy also found the back of the net to seal the championship triumph.
Jack Eichel and Shea Theodore each recorded three assists, adding to the Knights' dominant performance. Additionally, forward Jonathan Marchessault was awarded the Conn Smythe Trophy as the Most Valuable Player of the Postseason.
Notably, the Knights' six-goal margin of victory ranks as the second-largest in a Stanley Cup-clinching match, surpassed only by the Pittsburgh Penguins' 8-0 triumph over the Minnesota North Stars in 1991.