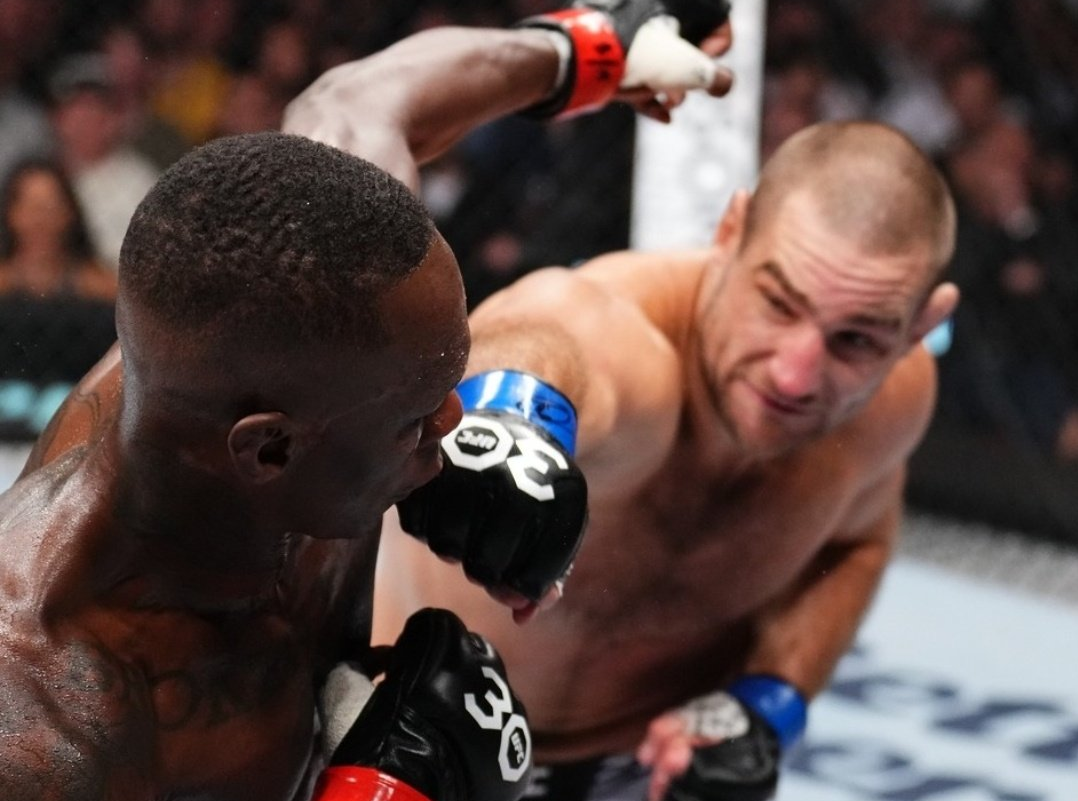 Sean Strickland surprised everyone by beating the favored fighter, Israel Adesanya, to become the middleweight champion at UFC 293 in Sydney, Australia.
Strickland, who is 32 years old and from America, pushed forward aggressively for five rounds. He landed more punches than Adesanya, who was born in Nigeria and grew up in New Zealand. The judges unanimously decided that Strickland was the winner.
Strickland only got the chance to fight for the title because another top contender, Dricus du Plessis, got injured. Adesanya, who is 34, was originally supposed to fight Du Plessis after beating Robert Whittaker in July. But that fight couldn't happen because Du Plessis got hurt, so the UFC picked Strickland, who is ranked fifth in the middleweight division.
Before this fight, Strickland had won his last two matches, while Adesanya was defending his title for the first time since winning it in April. Adesanya looked confident as he walked to the octagon, but the fight got interesting when Strickland knocked him down in the first round with a powerful right hand.
In the second round, Adesanya started landing more kicks on Strickland, but Strickland continued to be the aggressor. As the fight went on, Strickland's corner told him to be more urgent, saying they didn't come all this way to lose a decision. Strickland kept pushing forward for the rest of the fight and used his jab effectively. Adesanya couldn't do much damage in response.
When the fight ended, Strickland raised his arms in celebration, while Adesanya looked disappointed. After the judges said Strickland was the winner, Adesanya hugged him and raised his hand in victory. This victory was Strickland's first UFC title, and it came in his first championship fight. He now has 28 wins in his 33-fight career.
Strickland had this to say afterwards;
"I can't believe this is happening," said Strickland. "I never thought I'd be here. I'm trying not to cry."
"Izzy's had how many highlight knockouts, he's beaten the majority of my friends pretty easily. I was even doubting myself at times, but the fans in Australia motivated me," said Strickland.

"I give so many brain cells to the MMA gods every day. I thought I'd be walking away a little bloody and broken up, I'm still shocked that didn't happen, this is the first time I'm lost for words.

"But remember, this gold around my waist doesn't mean [anything]. What matters is how you live your life, and I'm living better through you guys, for you guys, thank you."