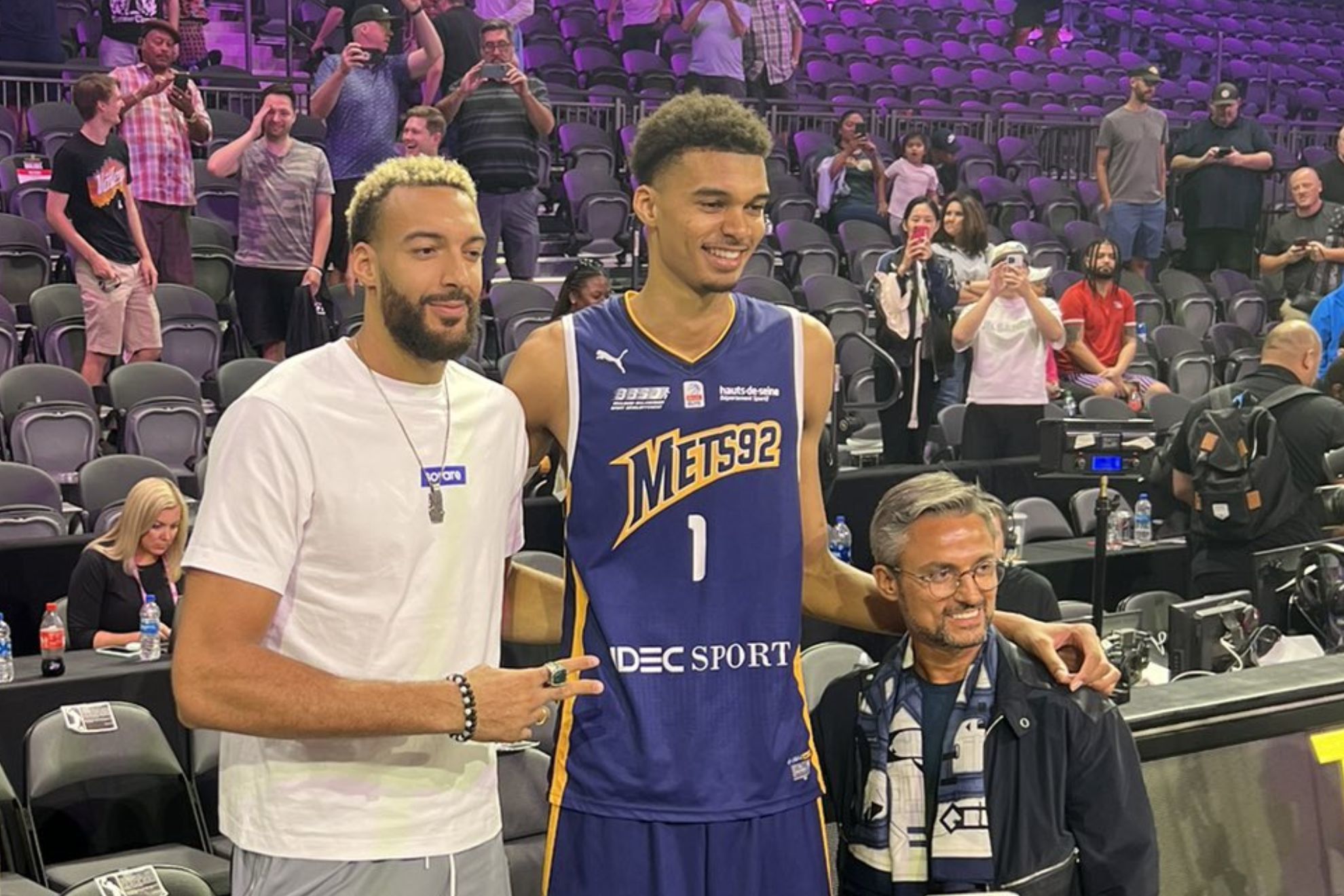 Before tonight's game featuring the Minnesota Timberwolves and the San Antonio Spurs, center Rudy Gobert from the T-Wolves took a moment to reflect on his fellow French basketball star, Victor Wembanyama. Gobert, expressing a sense of paternal pride, conveyed to the media:
"I'm kind of like a proud dad when I watch him play. Really happy for him. He's put in the work, so you know he'd dedicated like I've probably never seen a 19-year-old dedicated," Gobert told

The Athletic's Jon Krawczynski

. "So he's been doing some incredible things, and it's going to be fun to face each other, and yeah, just go out there, try to get a win."
Gobert has been putting up solid numbers this season, averaging 12.7 points, 13.6 rebounds, and 2.1 blocks per game. On the other hand, Wemby, in his rookie season, is making an impressive impact with averages of 18.8 points, 8.5 rebounds, and 2.4 blocks per match.
The Timberwolves-Spurs game is set to tip off at 8:00 p.m. (EST) in San Antonio.