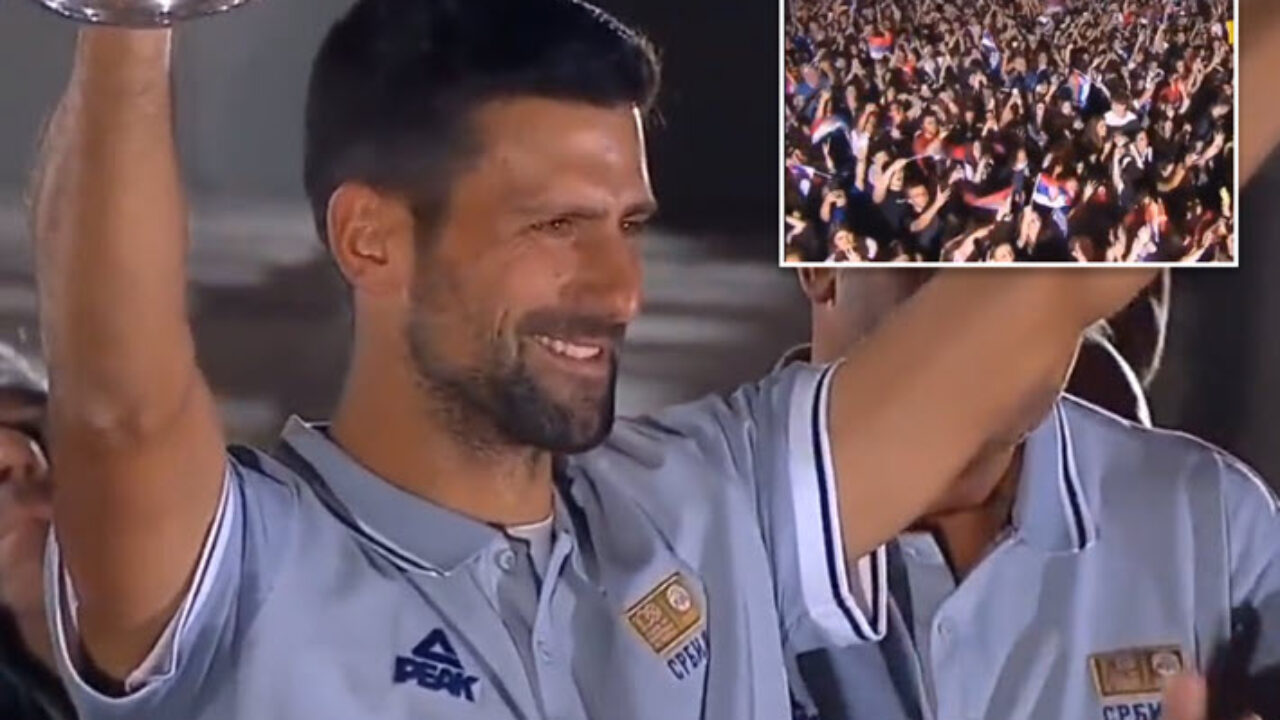 The world's top tennis player, Novak Djokovic, recently joined the Serbian national basketball team on the historic balcony of the Old Palace (Stari dvor) in Belgrade. This was a special moment as he celebrated not only Serbia's silver medal win at the FIBA Basketball World Cup 2023 but also his 24th Grand Slam victory at the US Open.
During his speech, Djokovic expressed his deep appreciation for the enthusiastic support of the Serbian people. He began by offering warm congratulations to both the past and present champions of Serbian basketball. Novak also acknowledged the graciousness of the Serbian national basketball team for welcoming him to their celebration and allowing him to partake in their joyous moment.
"There are rare moments when I am speechless, and this is one of them," he told the crowd. "This is a childhood dream come true for me. Like many of my generation, I was there to relish the previous successes of various sports teams, including water polo and basketball. This is a great honor for me; this is priceless, and this feeling will never happen again.

"I stand here with great athletes and, above all, good people with whom I have a good connection. I told them a little while ago that I also felt their harmony and that moment of humanity."
Afterward, Djokovic took a moment to show his respect for Borisa Simanic, a Serbian basketball player who lost one of his kidneys due to an injury during a game against South Sudan in the FIBA World Cup.
"Borisa is the hero of the nation and deserves to be chanted by everyone: Borisa, Borisa, Borisa!" Djokovic started the chants.