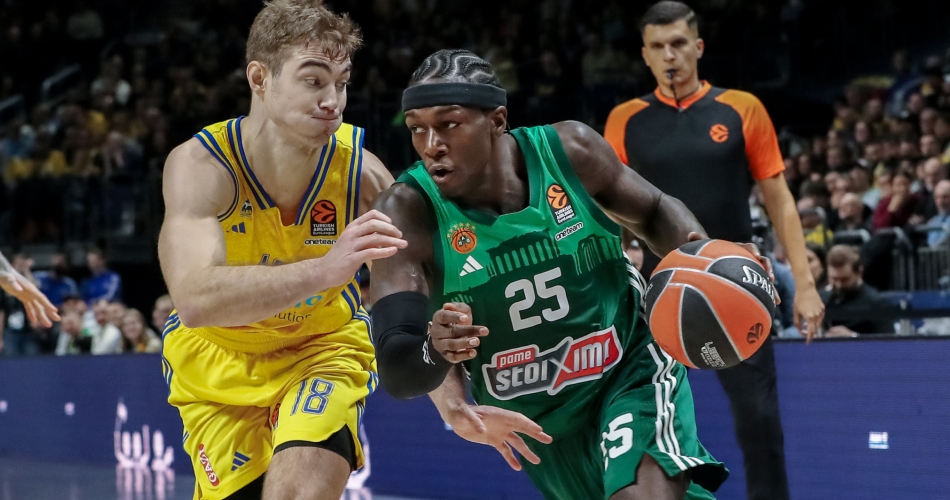 Panathinaikos Athens' recent addition from the NBA, Kendrick Nunn, marked his EuroLeague debut on Friday night. In a 99-85 road victory against ALBA Berlin, he played for 7 minutes and 45 seconds, making a notable contribution with 6 points, 1 assist, and a Player Index Rating (PIR) of 4.
"I'm happy with my start, as it was my first game. I felt quite comfortable, but I'm also waiting for the sequel," he told Nova Sports post-game. "Entering the game, I wanted to protect the ball and play defense, and the more I played, the more I found my rhythm."
Sharing his thoughts on the EuroLeague experience, Nunn recognized the intense level of competition, emphasizing the intelligence and skill of the players involved.
"It was a high-level game, and there are smart players. I like the competition. There is still an issue with the court distances, but I will adapt," he stressed.
Regarding adapting to his new team under Coach Ergin Ataman, Nunn had this to say:
"I am learning day by day about my teammates, and they have been incredibly helpful. They've welcomed me into their basketball philosophy. The coach has encouraged me to be myself, play hard, and he expects me to integrate better as time goes on."
Nunn's words conveyed a sense of excitement and anticipation as he eagerly anticipated the experience of playing in front of Panathinaikos Athens' passionate fans at OAKA Arena.
"I have seen videos. The atmosphere is Nuts, and I can't wait," Nunn emphasized. "Our fans were amazing [in Berlin as well]. They gave us a lot of passion, and I'm ready for the next one."