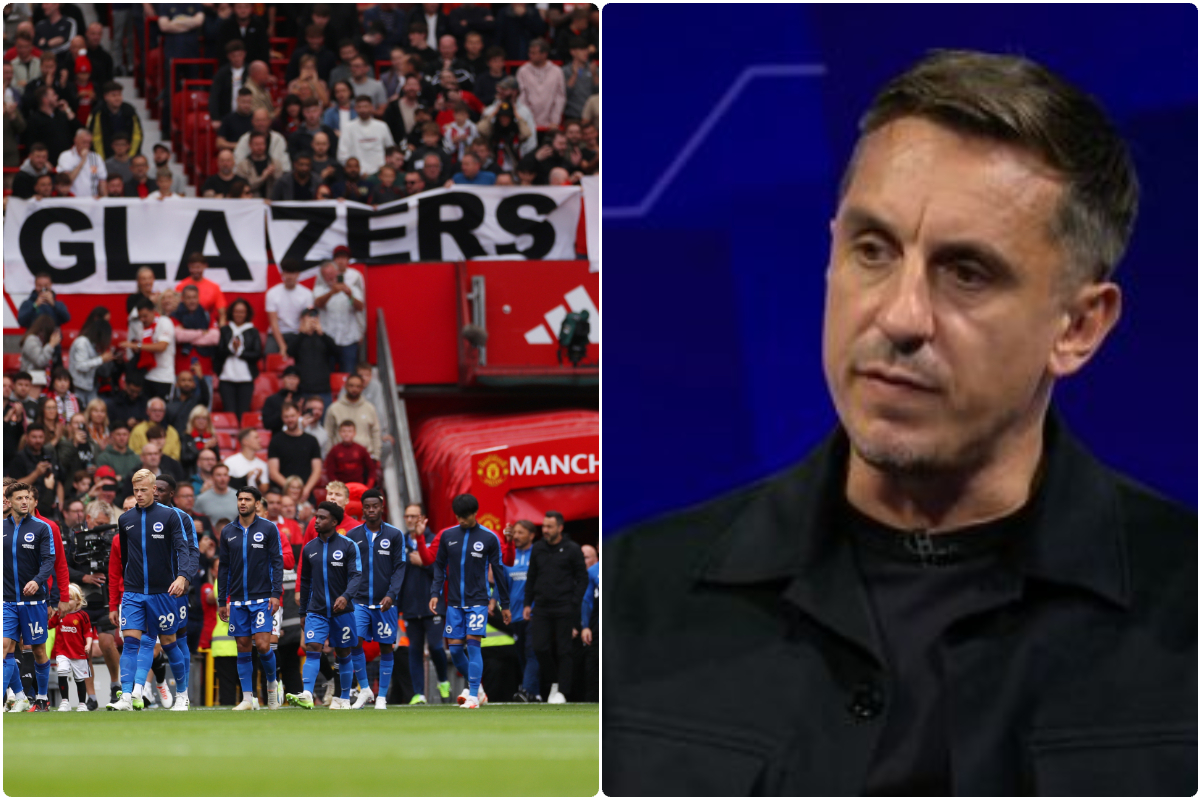 Former Manchester United captain, Gary Neville strongly believes that the team's struggles in the early part of the 2023-24 season are the responsibility of the Glazer family.
The Red Devils have faced three defeats in their first five matches of the new Premier League season, including a 3-1 loss at home to Brighton & Hove Albion.
Manchester United currently sits in 13th place on the league table, trailing leaders Manchester City by nine points. Their next challenge is an away match against Bayern Munich in the Champions League. Neville has once again placed blame on the Glazer family, asserting that the American owners have established a culture of greed, lack of discipline, indecision, and uncertainty within the club.
While the Glazers indicated their willingness to discuss the sale of the 20-time English champions last November, they still retain ownership almost a year later.
"I've just got back from Old Trafford and you always have to be optimistic pre-match but the most concerning thing is what we ended up watching wasn't a surprise," Neville posted on 'X' on Saturday.

"This wasn't a lack of effort or a group of players not interested. This was a team well-beaten by opponents that were well drilled and knew what they were doing. Simple as that.

"Oh and yes the Glazers are responsible. It's how it works. You own a business and everything good and bad sits with you! They inherited the best in all areas. They've overseen 10 years of mediocrity off the pitch and on the pitch.

"They set the culture of greed, ill-discipline, indecision and uncertainty that runs right through the club. It would be best if they sold the club with some speed and efficiency and allowed at least the off the pitch items to be corrected properly that re-set the tone and culture.

"Football is volatile so results on the pitch can be erratic and cyclical but if the off the pitch stuff including the owners direction and leadership are spot on it gives you a better chance to succeed on it."
Guys, do y'all agree with Gary Neville, or is he just blabbing as usual