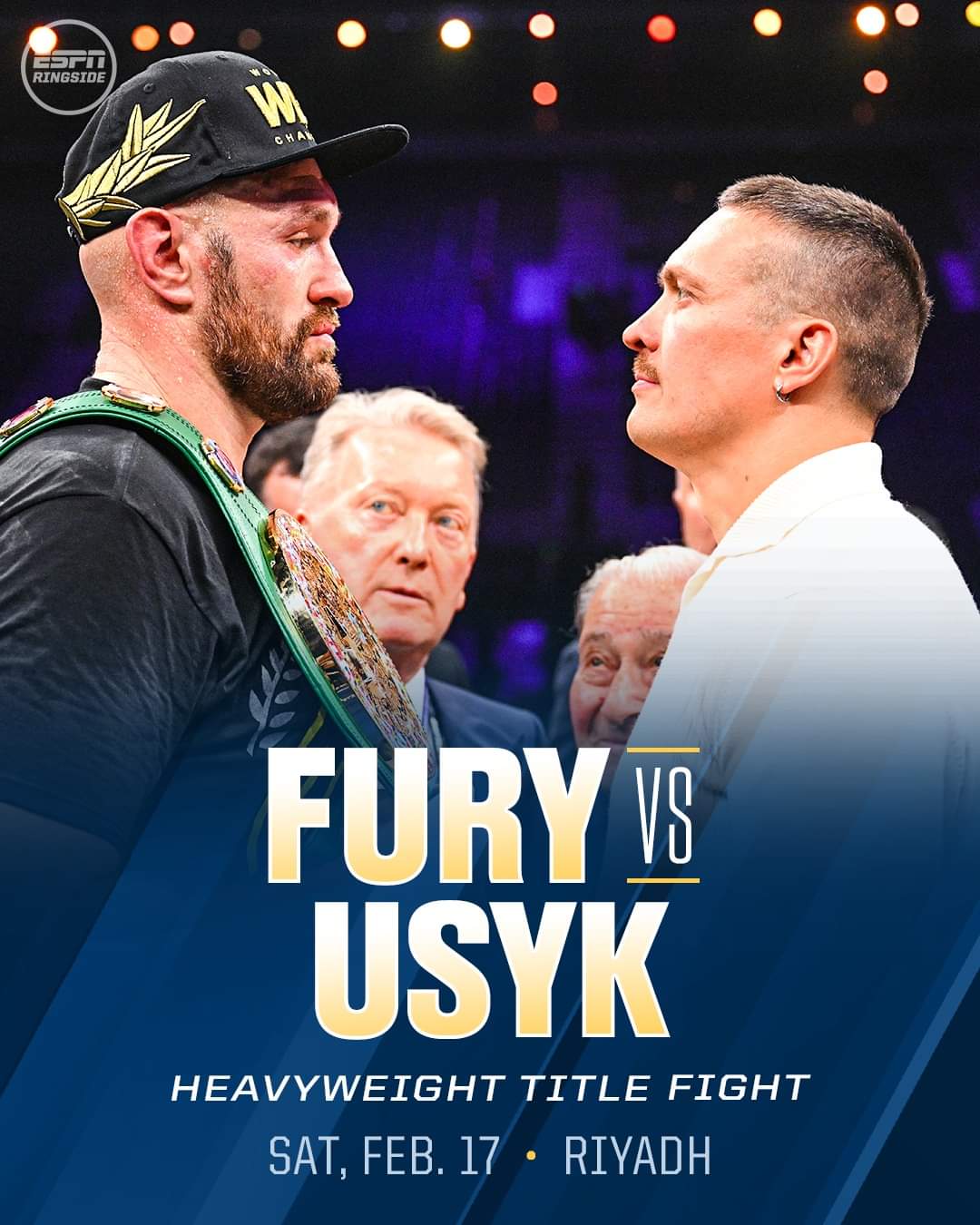 After cancelling his undisputed heavyweight match with Oleksandr Usyk on December 23, Tyson Fury is set to face the Ukrainian southpaw next year on February 17 at Riyadh, Saudi Arabia.
Fury won't have an easy time winning on points as he did with Ngannou, as Usyk is primed to out-jab and outpoint Fury seeing he has no knockout power to drop Fury like Ngannou did.
It'll be a battle of skill vs skill.
Sweet science vs ring IQ.
Jabs vs counterpunches.
And less of the brute pounding that accompanies heavyweight fights.